hand gathered organic bouquet
Designed for enthusiastic beginners and experienced florists, this intensive course will show you the technical and creative approach of Puscina flowers in creating compositions that are inspired by the natural beauty of the garden. Through our free, romantic and unstructured approach students will learn to select from the garden the right compositional elements and techniques to create an elegant Bouquet without the use of guardians or other artificial elements, acquiring a greater understanding of the relationship between color, consistency and form.
A part of the course will be dedicated how to use and realize your own plant dyed silk ribbons which will give a special touch to your creations. At the end of the experience we will leave as a souvenir a mix of our summer seeds to be able to replant in your garden or balcony
Welcome drink, convivial lunch are included in the price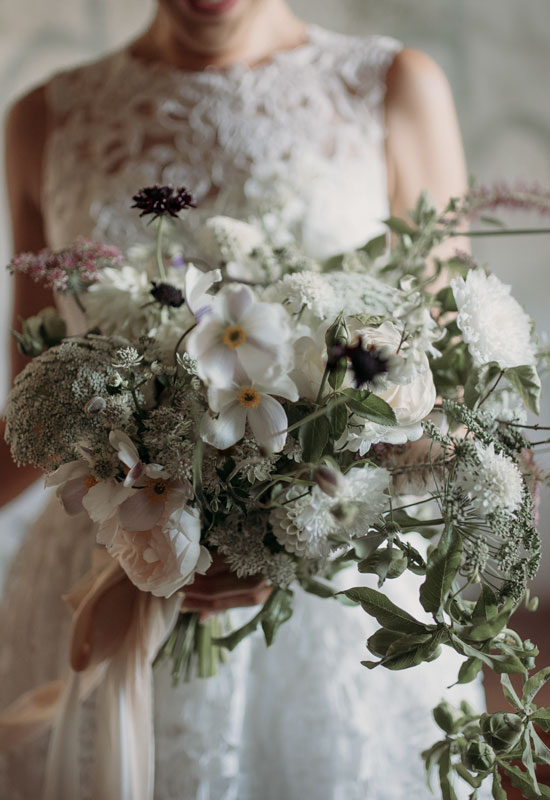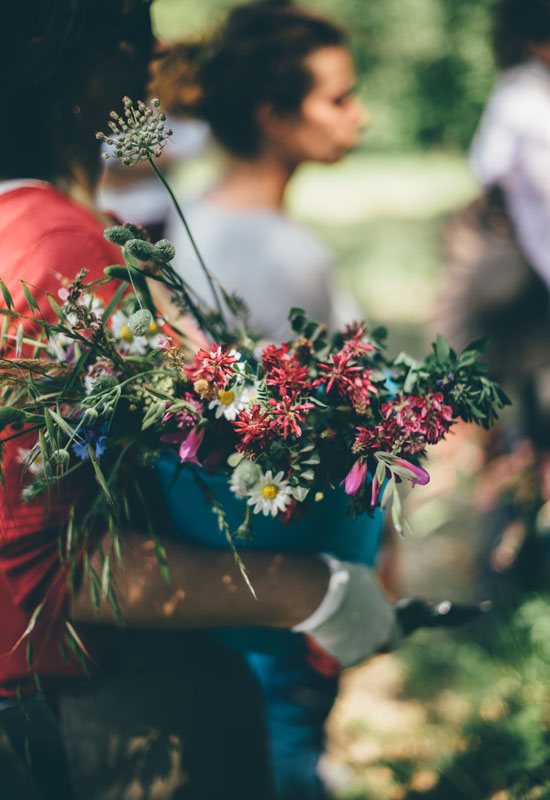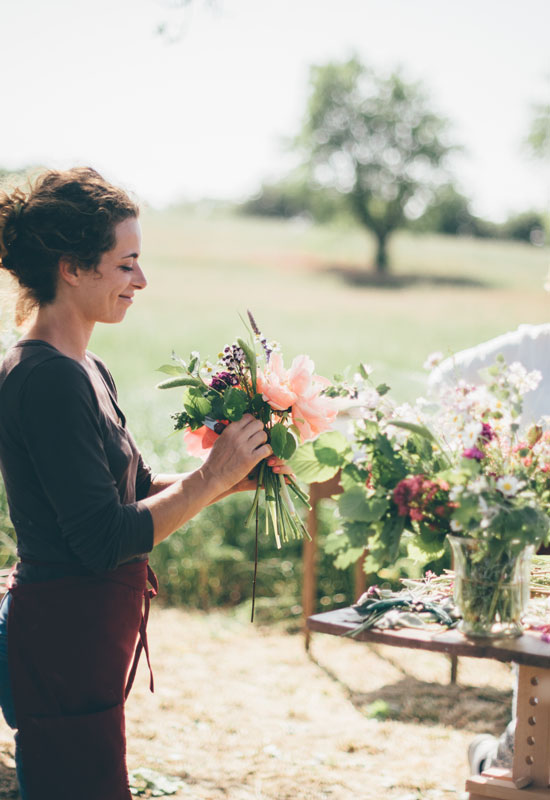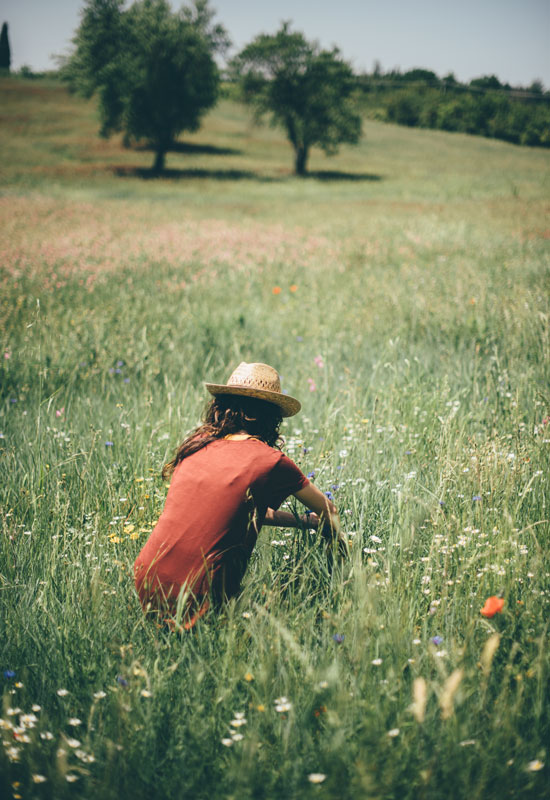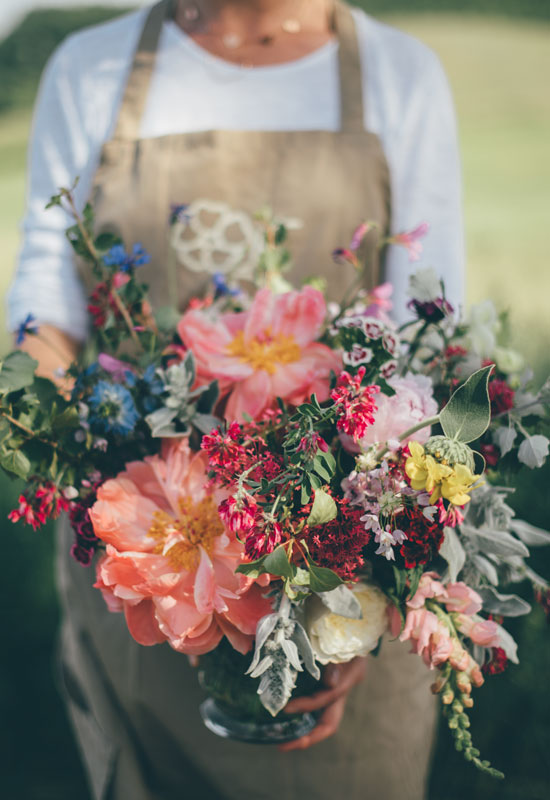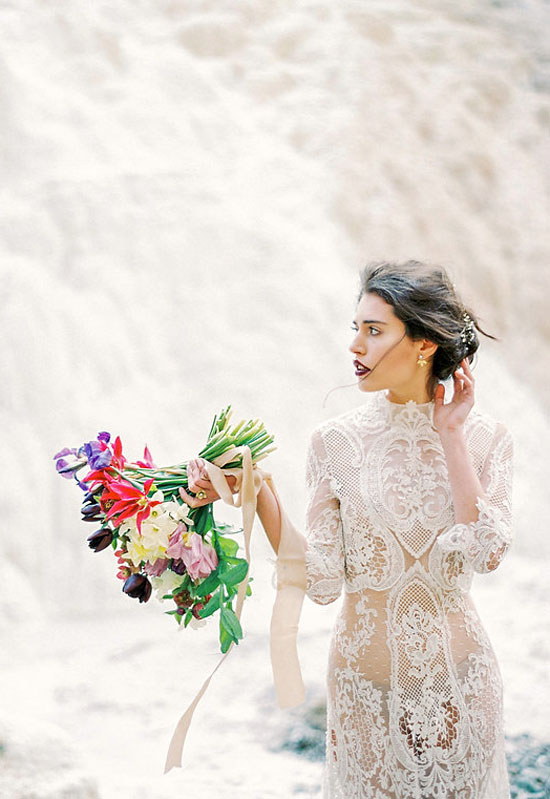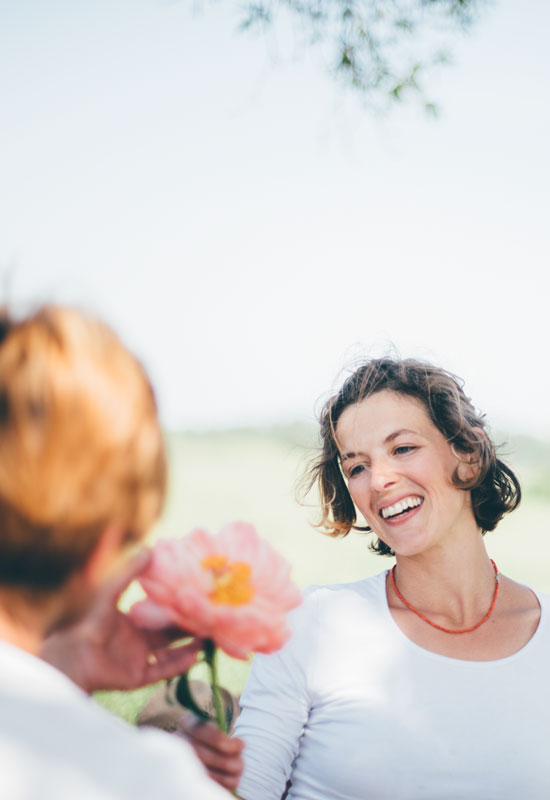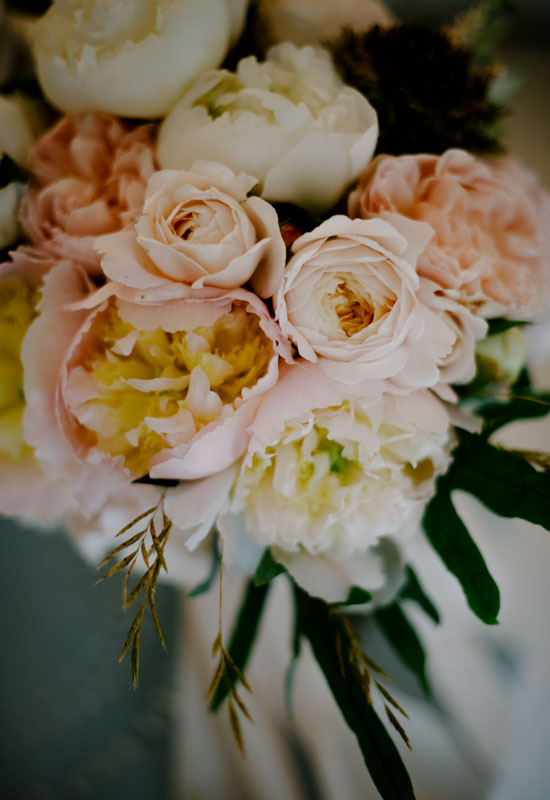 Date: 28, July 2018

Time: 10.00 a.m – 5.30 p.m.

Students: from 6 to 12 

Cost: 270€

Phone: +39 320.6824352
The students will make two bouquets experimenting with different forms and bring their composition back home. All the flowers and leaves that we will use will be collected by the students. All the tools and materials will be provided by Puscina Flowers. The images depicted are works by Puscina Flowers and used only for representation purposes. The real works taught and created during the lesson will vary from those shown here. Full payment is required to reserve your place.