we like to see Puscina as a place people can visit to learn, study and practice a new way of floral arranging
Three young sisters at the head of an outdoor, organic flower farm and floral design studio set in the heart of the Val d'Orcia, in the Tuscan countryside: This is Puscina Flowers. We are a family-run business with a strong belief that even the smallest contribution to a more sustainable way of growing and living can make a difference. This is why we only work organically. We are passionate about growing an ever-changing range of varietals. Each year we introduce new varieties and we invest a lot of time to experiment with new farming techniques and design the architecture of our garden to maintains a wild & natural shape combined with the functionality.
Our garden has been designed to replicate Mother Nature's magic in small; with its 400 varieties and 200 different species offers the opportunity to closely observe marvellous blooms that reflect the soul and the colours of the season: from the fragrant varieties of garden roses to the generous forms of dahlias and other native seasonal flowers and foliage, passing through the many seasonal local varieties in the middle. In our Garden, you can find old-fashioned varietals appreciate for their character and delicate poise.  Working with flowers allows us to discover a world of unusual varietals. Flowers grown naturally are miles away from those that are commonly available on the market. They are beautifully imperfect, delicate; they have character and nothing in common with the rigidly impeccable flowers grown on a large scale.
Being here, in this beautiful land, we as floral designers have the chance to experiment with colours and botanical elements and cultivate a vision inspired by the landscape around us. One of our biggest goals for the next few years is sharing, share the beauty and share the knowledge. We have learned most of what we know from others and we are at our happiest when we can share our acquired knowledge with others.
This is why we added some hands-on workshops and flower arrangement courses to our event calendar. The plan is to show some of the behind-the-scenes of our work, teach hands-on techniques to grow healthy flowers and lavish plants with all-natural methods; how to recognise and forage for local wild foliage that can be used in compositions; tips and tricks to make cut flowers last longer; and how to create beautiful compositions in which the natural aspects and uniqueness of every flower is enhanced, all without using artificial supports.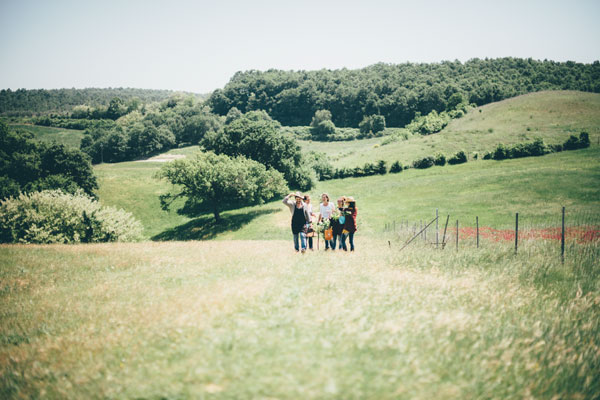 Tuscan Flowers experience
We like to image Puscina Flowers as a stage for creatives from all over the world and a learning place for the many flower lovers and professionals who are looking for a flower growing sustainable practices and want experiment with a new concept of floral decoration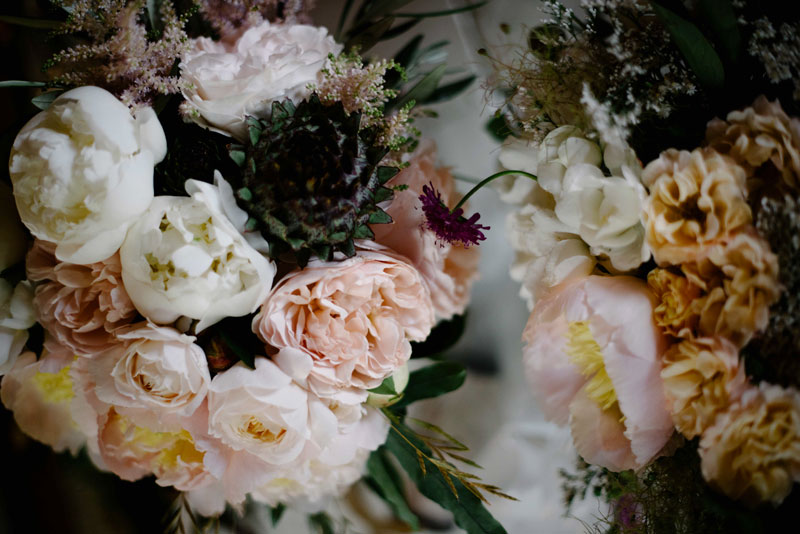 Organic Bouquet & spring flowers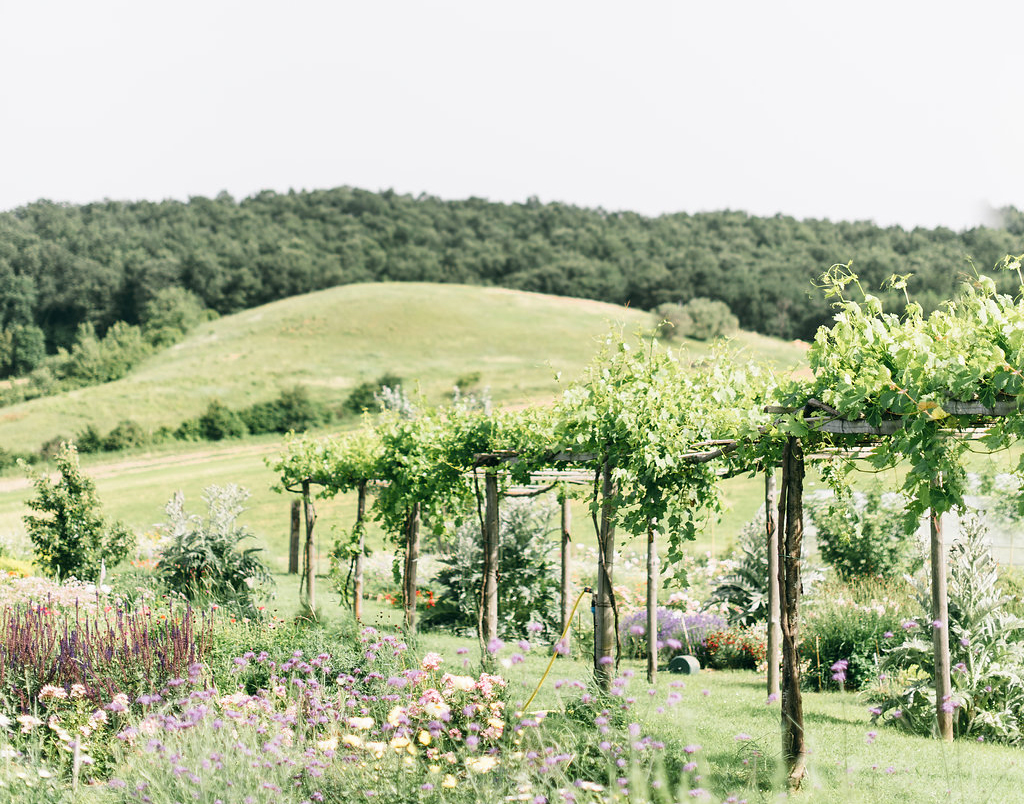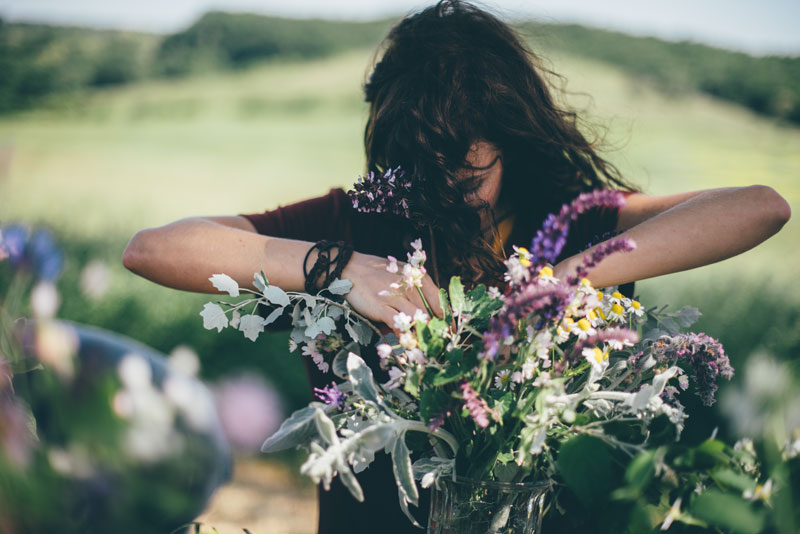 * Sold out * Organic Flowers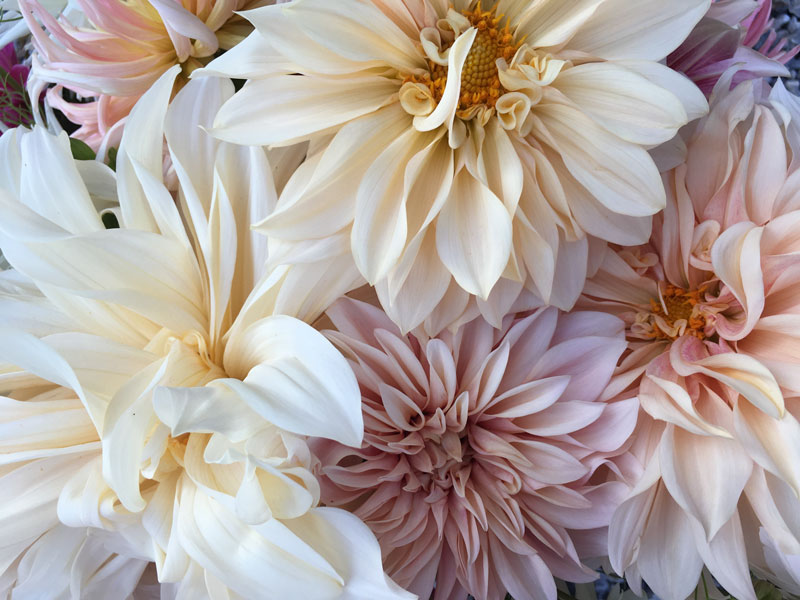 *Sold Out* Dalie Mon Amour